Your 8 Week Guide to BS Free Nutrition
Our 8 week program takes a no-nonsense, science-based approach to nutrition. We have compiled the best strategies, resources and recipes into a comprehensive nutrition program that you can access anytime, from anywhere.
What You Get When You Join
8 week meal plan
We take the guess work out of breakfast, lunch and dinner by providing you with an 8 week meal plan.
We offer a standard and vegetarian meal plan (gluten free options available).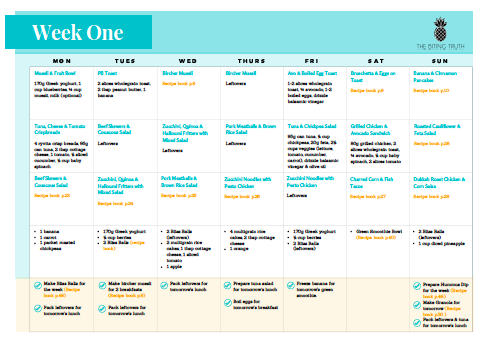 ---
15 minute phone consult with a dietitian
As part of the program you can book in for a free 15 minute introductory nutrition consultation. Your dietitian will be there to support you throughout the 8 weeks to ensure you reach your health goals!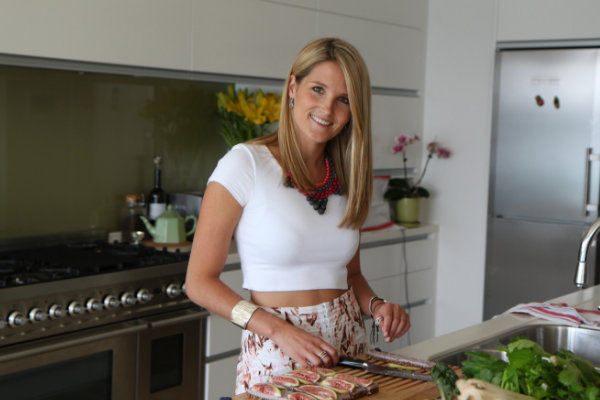 ---
50+ recipes
We provide you with a range of quick and easy breakfast, lunch and dinner recipes as well as some tasty snack options. Our recipes focus on using fresh and wholesome ingredients (and we've kept the ingredient lists as short as possible - without compromising on flavour!).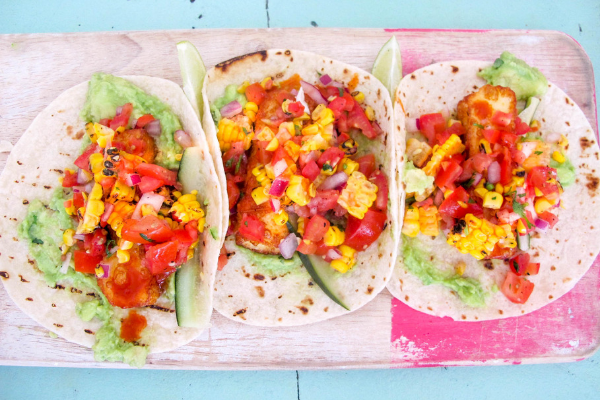 ---
Exclusive online content
You will get access to exclusive nutrition tutorials, downloadable cheatsheets and more! You can use the app to listen and learn on the go.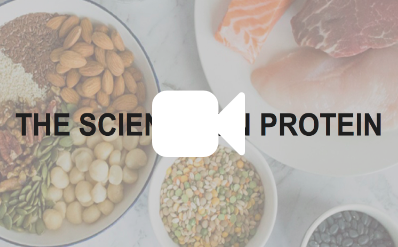 ---
All this for only $199 (that's only $3.55 per day!)
Here's a sneak peek of some of our delicious meals!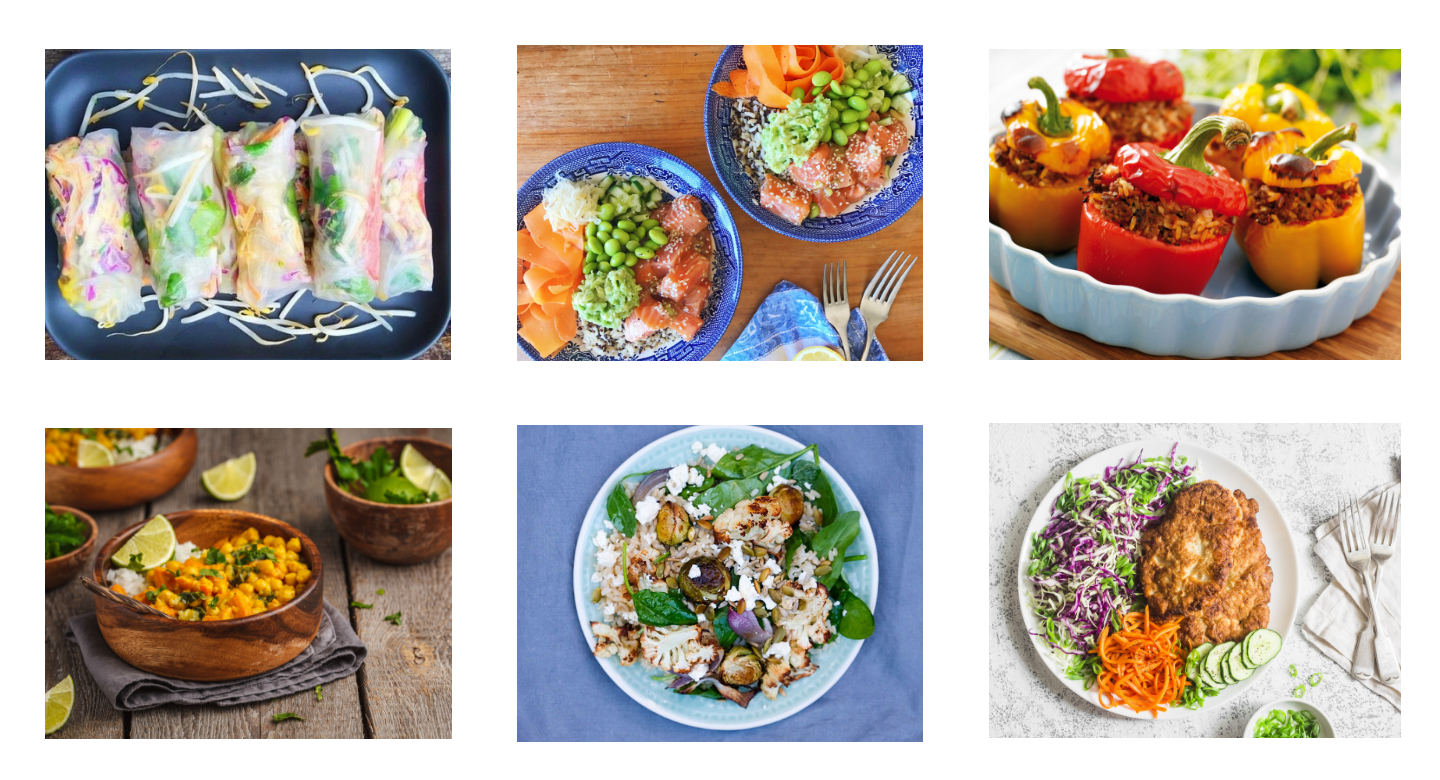 What are others saying about our program?
"I loved the variety of the recipes in the program. The videos were easy to follow and practical."

- Monique, 41, Sydney

---
"I can't believe how much I have learnt about nutrition. I've tried many programs and diets before, but nothing like this one. The meal plan was great and I have noticed I have more energy.'
- Kelly, 29, Sydney
Your Instructor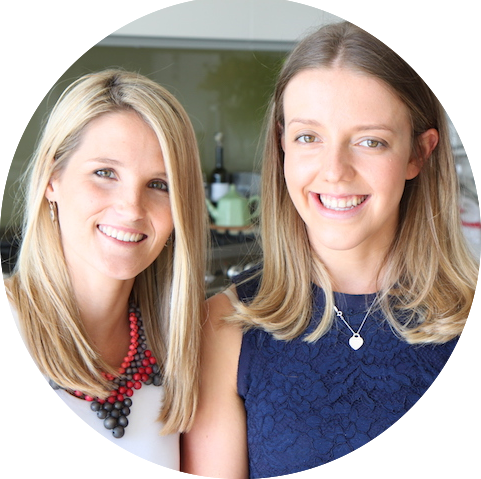 We're Anna & Alex - Accredited Practising Dietitians and Nutritionists. We are very excited to be your hosts (and dietitian buddies) for the next 8 weeks and beyond. Our aim is to guide you through our no-nonsense approach to nutrition and share the latest nutrition science to help you become the best version of yourself.

We have helped hundreds of people navigate their way through the confusing world of nutrition to lose weight, boost energy and feel awesome. In this program you will get access to these proven strategies so you can change your life for good.

We will be here every step of the way, so you can basically think of us as your own personal dietitian that you can access from the comfort of your home/work... anywhere!

Frequently Asked Questions
When does the course start and finish?
The Nutrition Reboot Program is designed so that everyone starts together and finishes the program together.
How long do I have access to the course?
Lifetime access!
What will I receive when I sign up?
Once you sign up, you will receive 8 weeks worth of nutrition content. This includes an 8 week meal plan, 50+ recipes, nutrition tutorials, individual support from a dietitian, access to our private Facebook group and much more!
How much time do I need to do the program?
We have created this course for busy people. The best part is that you can spend as much or as little time as you would like. You can watch the nutrition videos whenever suits you best.
Is the program individualised?
The program covers the latest science in nutrition. We offer two types of meal plans (a standard and a vegetarian). We have also included gluten free substitutes for all recipes. We will also hold regular Facebook lives where you can ask individual questions and receive tailored feedback.
How much support will I receive on the program?
As much as you would like! We are always here to support you and answer any questions you have. There is a private Facebook Group that you can engage with daily if you like and get support from other members.
Is the program suitable for vegetarians?
It sure is! We have created an entire vegetarian meal plan. We also provide lots of tips and tricks to ensure you are meeting your nutritional requirements if following a vegetarian diet.
This program seems expensive
The information and resources in this course are worth $1000's, but we're giving it to you for just $199. You'd be silly not to sign up now and take up this amazing offer.
Is there an exercise component to the program?
At this stage there is no exercise component. Given we are dietitians we wanted to focus on nutrition. This is something we will look at doing in the future though so let us know if it is something you'd be interested in by emailing us at
[email protected]
What if I have other health/medical problems or take medication?
There's no doubt that losing weight and improving your eating and lifestyle habits will have significant benefits for your overall health - particularly if you're already facing challenges such as diabetes (or pre-diabetes), high blood pressure, high cholesterol, cardiovascular disease, PCOS, hormonal imbalances, and so on.
Is there an app for this program?
Yes. You can download the 'Teachable' app on your iOS (it's free). Simply use the same login you used to set up your account. You can then access all of the course content via the app.